Save the date: We invite you to join us for 79th Pittsburgh Diffraction Conference, which will be held as a hybrid event at Argonne National Laboratory on October 2nd to 4th, 2022. Now open for registration.


The Sidhu Award will be destowed at the 2022 PDS conference. It is awarded for Outstanding Contributions to the Fields of Crystallography or Diffraction by a Scientist within Six Years of Her / His Ph.D.


The 2021 George Jeffrey Award for Outstanding Graduate Students to attend the Congress of the IUCr.

The Pittsburgh Diffraction Society (PDS) is a not-for-profit organization which promotes fundamental and applied diffraction and crystallographic research and the exchange of ideas and information concerning such research. The PDS was founded by Professor Surain S. Sidhu who organized the first Pittsburgh Diffraction Conference in 1943. Since that time the PDS has sponsored an annual conference which is held annually, returning to Pittsburgh, Pennsylvania every five years. Professor Sidhu is remembered and honored through the Sidhu Award, given to an outstanding scientist who is within six years of having earned the Ph.D. or its equivalent. Other awards sponsored by the PDS to support and encourage young scientists include the George Jeffrey Award, which provides travel assistance for students attending the triennial Congress of the International Union of Crystallography, and the Chung Soo Yoo Award given to the best student presenter at the annual Pittsburgh Diffraction Conference, and the Bryan M. Craven Scholarship, given to a foreign student, preferably from New Zealand or Australia, to assist with travel expenses to participate in the ACA Summer Course in Crystallography.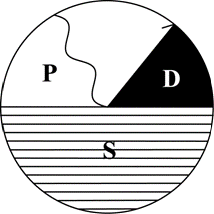 ---
Related Links
The International Union of Crystallography
The American Crystallographic Association
The ACA service crystallography homepage
The ACA small molecule SIG homepage